Regular price
Sale price
$15.00 USD
Unit price
per
Sale
Sold out
The Silicone Facial Cleansing Beauty Brush is a high-tech beauty tool developed for facial cleansing. The soft silicone brush head with the high frequency vibration technology can effectively separate the dirt, oil and residual cosmetics, deeply cleanse skin and dredge pores, remove acne and eventually achieve the result in improving the skin.
Extra-gentle silicone touchpoints and 8000 sonic pulsations at 7 intensities expertly remove sweat, oil and dirt from the pores, revealing a fresh and healthy-looking complexion, enhancing your skincare routine and helping you on you journey to achieving a natural skin glow that everyone will notice.
It's gentle but intense vibration facial massage helps relax the facial muscles, remove dead skin cells, promote facial cells regeneration, remove wrinkles, lift and firm up facial skin, and helps achieve and maintain youthful looking radiant skin.
Suitable for all skin types, this Swedish face brush gently exfoliates and leaves a highly absorbing base for your beauty products to work with. This fabulous tool will boost your beauty routine and your GLOW!

It has double-sided brushes with three areas and 7 intensity leves, allowing you to choose the most suitable one.

It is rechargeable and can go 3 full months between charges.

It is also completely waterproof, so safe for use in the bathroom

Best paired with any of our face soaps.
USAGE
Apply facial soap to damp facial skin.
Massage soap into skin using silicone cleansing brush for 5 to 10 minutes using the following steps;
Step 1: Turn on the facial cleansing brush and press the "+" or "-" to adjust to an intensity that is comfortable for you.

Step 2: Start with your chin. Gently move the product from your chin up to your ears until you clean the face.

Step 3: Move the facial cleansing brush gently from the middle of your forehead to both sides until you clean the forehead.

Step 4: Gently slide the product up and down along the both sides of the nose.

Step 5: When cleansing the skin around the eyes, please slide outwards with lower vibration.
Rinse with clean water.
Share
View full details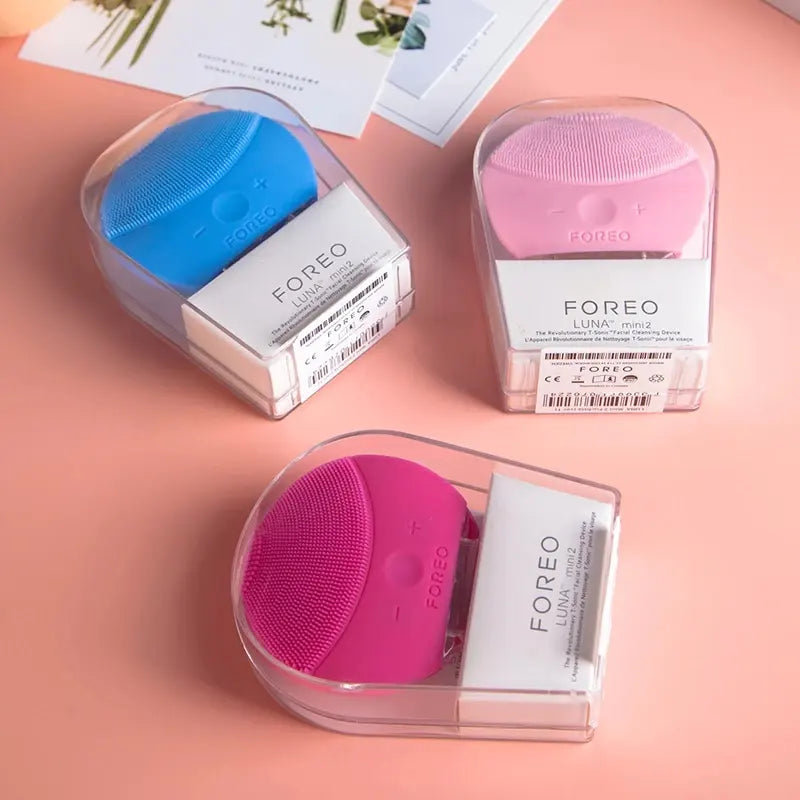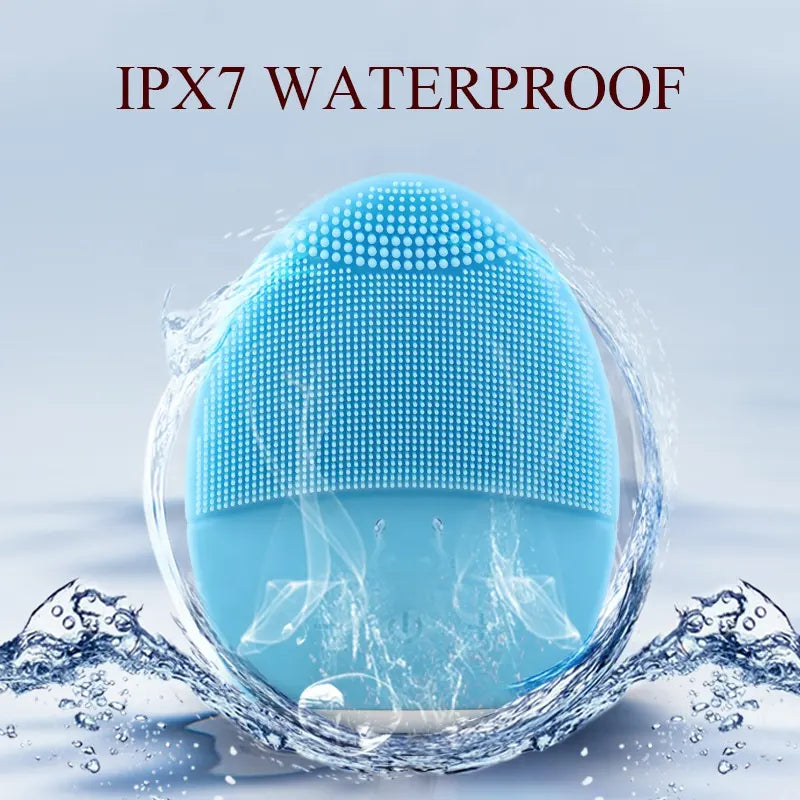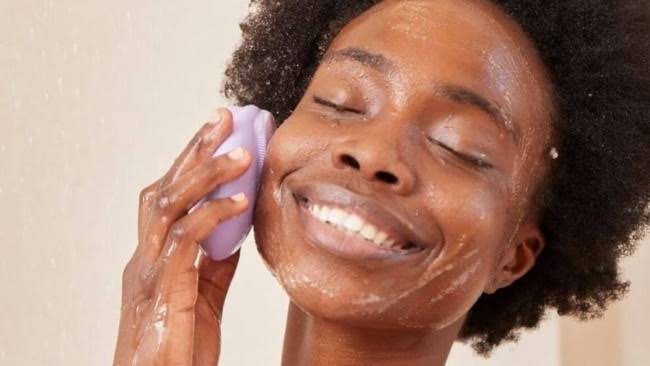 This brush is a game changer. My face feels so smooth now than before, and I think my spots are fading. I'll still watch for some more weeks, but I love it so much.