Regular price
Sale price
$10.00 USD
Unit price
per
Sale
Sold out
Super hydrating and conditioning. Perfect for dry or sensitive skin. Contains Honey. Available in scented and unscented.
Liquid Gold is a rich and moisturizing Bastille Soap which is made with a blend of nourishing Jojoba Oil, Coconut Oil and soothing Castor Oil in a base of 70% Olive Oil with a pleasant blend of Essential Oils to soothe and soften even the most difficult of skin types. Enriched with Honey, Liquid Gold Bastille Soap lathers beautifully, leaving your skin soft and refreshed, and smelling amazing.
Liquid Gold Bastille Soap from Adunni Organics is exactly what your skin has always wanted; opulent, with crisp top notes of fresh cut kale and crisp citrus, rounded out with a touch of fruity pear and delicate florals, it's a luscious surprise to the senses loaded with moisturizing oils that nourish and repair the skin from deep within, giving you cleaner, healthier skin.
Regardless of how dry your skin is, Liquid Gold Bastille Soap is sure to make it feel better almost immediately giving you a suppleness that is unrivaled by any other  product. Suitable for all age groups and skin types, even for the most sensitive of skin, it is perfect for use by the whole family as it is made with entirely natural oils, which nourish and restore the skin to a beautiful lustrous suppleness.
Available in both scented and unscented versions (unscented needs to be preordered), this member of our luxury line of soaps, this is for you if you want to enjoy a soothing and relaxing moment during bath time. A truly unisex bath soap that is made for those who understand and appreciate the essence of well made artisan soap.
As with all of our products at Adunni Organics, this soap is entirely handmade with fresh all-natural ingredients. NO harmful chemicals or preservatives.
DIRECTIONS:
Used as a normal soap on face, hands and body, it ensures perfect hygiene and an excellent dermal nutritive action maintaining an optimal hydro-lipid skin balance.
INGREDIENTS: Deionized Water, Saponified Oleaa Europaea (Olive) Oil, Cocos Nucifera (Coconut) Oil, Simmondsia Chinensis (Jojoba) Oil, Proprietary blend of Essential Oils
Share
View full details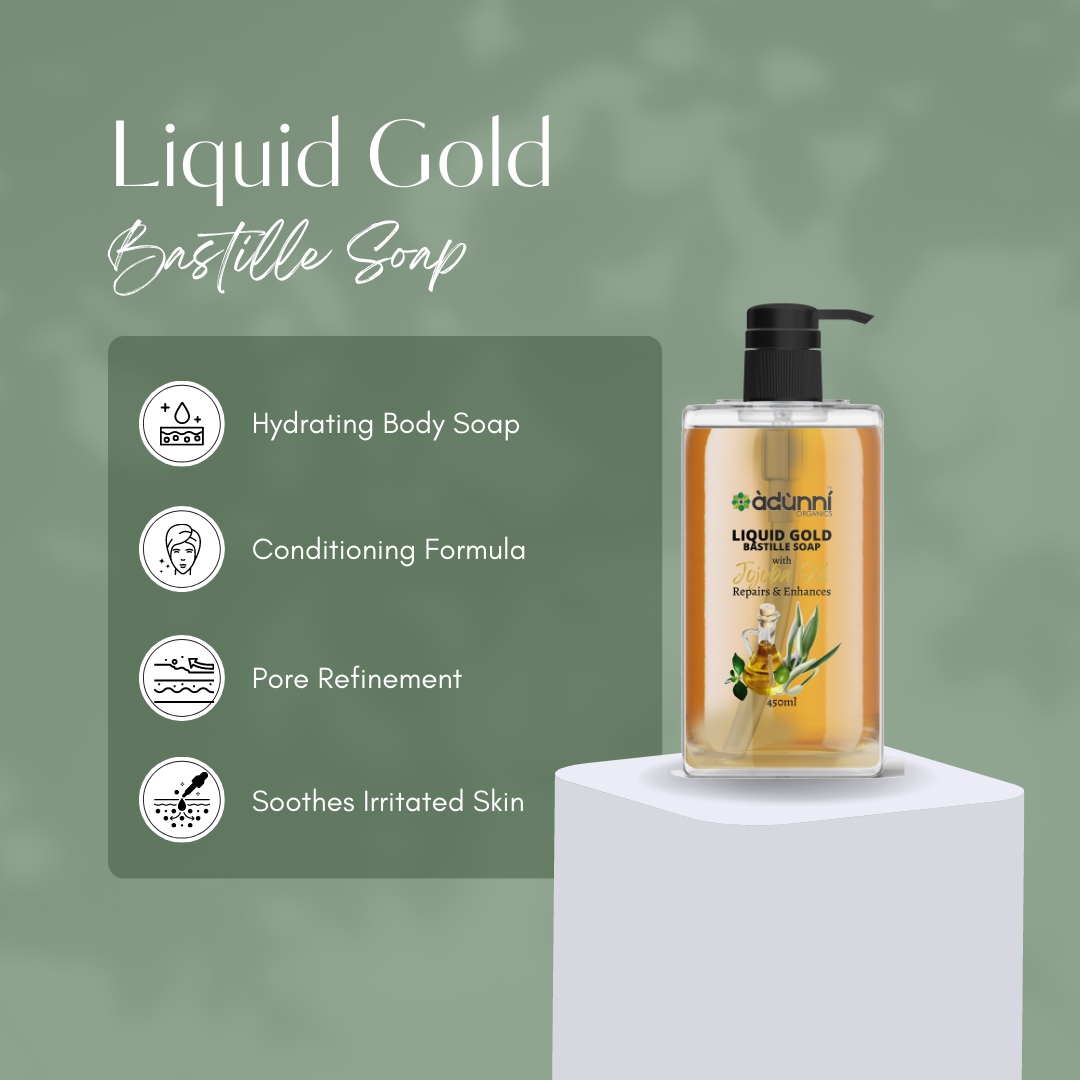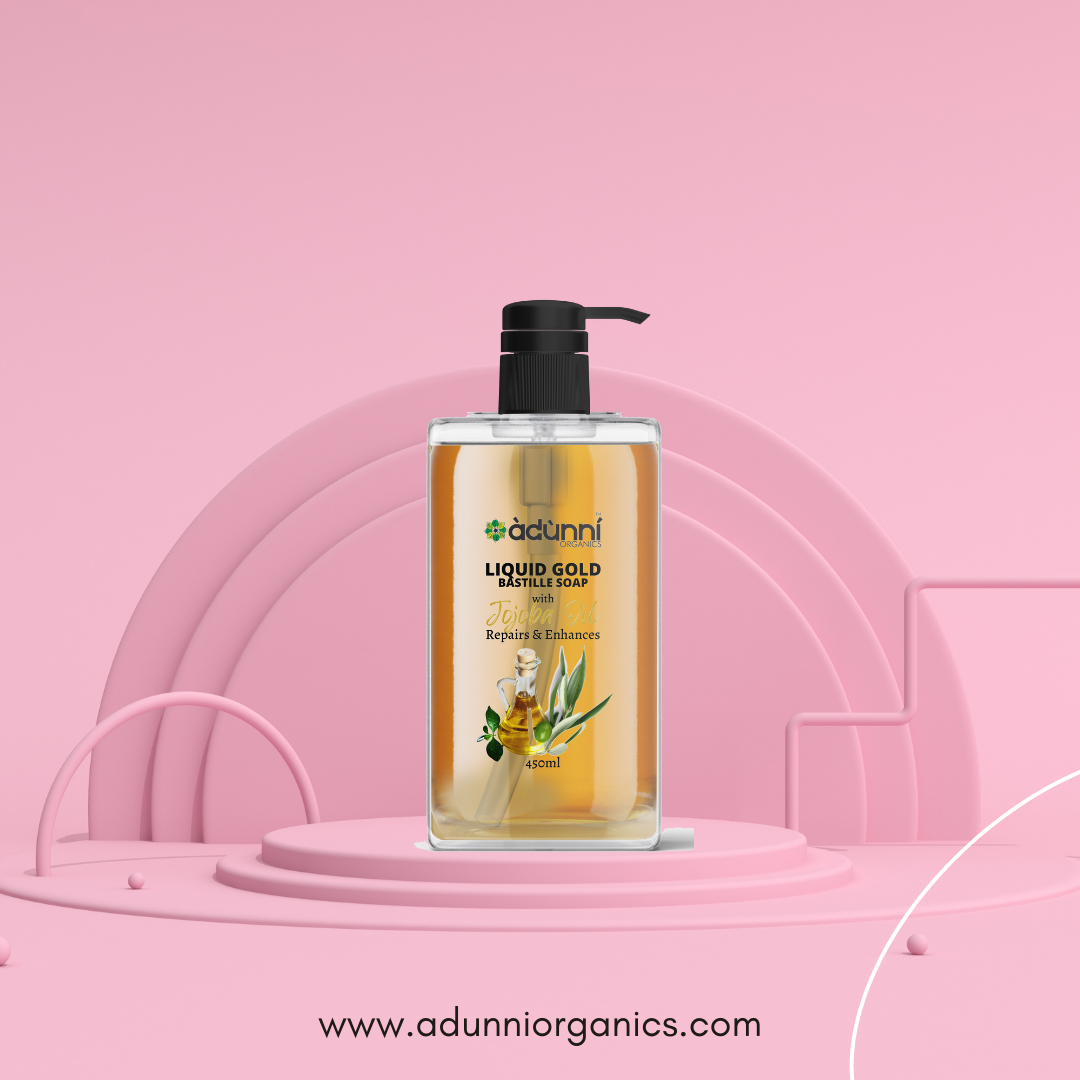 Not satisfied!!!!
Soap too watery compared to previous purchase!
Feels so good.
I love the way this soap feels on my skin. It cleans without drying me out and it feels super soft too.
Liquid Gold Bastille Soap
Smells great and it's cool on the skin. Really liked it.
Pure liquid gold!!!
The gold is golding........
Loved the smooth feel it gives