Regular price
Sale price
$7.50 USD
Unit price
per
Sale
Sold out
Oil-to-milk Cleanser. Decongests pores. Minimizes facial oil secretion. For oily and acne prone facial skin. Excellent makeup remover.
Lemon Oil Cleanser is a facial Cleansing Oil made with a blend of non-comedogenic natural and organic oils that work to cleanse facial skin thoroughly and ever so gently. Its main ingredient is Salicylic Acid, a BHA known to decongest pores and clarify skin, making it a must have for people dealing with acne, blackheads and whiteheads.
We added the power packed Lemon Oil (not Lemon fragrance, the real thing!) which has blemish control and skin brightening properties, as well as aromatherapy properties that you will love.
It may sound a little weird to ask you to cleanse your skin with oil, but the logic behind it s quite simple. Make up and dirt are essentially oil, and oil dissolves oil. Adunni Organics Lemon Oil Cleanser is designed to cling to the excess oil on facial skin (including make-up, grime, and sweat), removing all impurities gently yet effectively.
The action of this salicylic oil cleanser on makeup is amazing in the way it takes it off so effectively without any stress; it removes every drop in a few wipes, even water proof makeup! Even more amazing is that these rich antioxidant oils have been proven to fight the signs of aging for both women and men, and work together to keep your skin looking radiant and healthy!
As if all of this isn't enough, it is an oil-to-milk cleanser which means that it turns milky when you rinse it off with water, so it comes off without any clingy oiliness, leaving your face feeling moisturized and pampered. It really doesn't get better than this!
So this is more than just a makeup remover, it is an acne and blackhead buster! Excellent for oily, and acne-prone skin, it helps control inflammation and skin congestion. Consistent use will give you facial skin with fewer breakouts and blemishes.
Usage:
Drop a small amount of Oil Cleanser to a cotton pad, your fingers, or directly to your face.
Gently massage the oil cleanser into your skin in a circular motion for about 30 seconds to a minute, focusing on areas with heavy makeup if need be.
Rinse off with warm water, and/or wipe off with a warm, damp towel (this is our favourite way!)
You can follow this with using a face soap to wash you want to double-cleanse. (recommended for people with extremely oily and acneic skin)
Share
View full details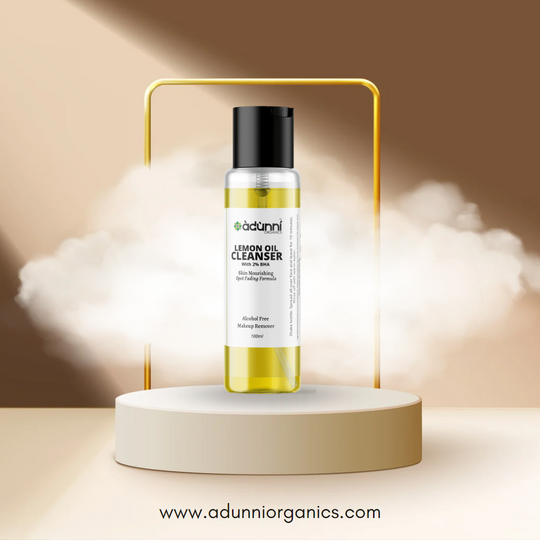 Easy to use,suits my chocolate skin
Never tried an oil cleanser before, so I was surprised at the results I got after the first batch. I noticed my face was getting clearer and it's not heavy at all.
It cleanses deeply and is also light.
First time using an oil cleanser and I love it
Very good product. Smoothens the face and leaves your face feeling clean