Regular price
Sale price
$7.00 USD
Unit price
per
Sale
Sold out
Conditions skin. Fades blemishes, spots and stretchmarks. Builds skin. For all skin types.
Cocoa Butter Soap from Adunni Organics is the closest thing to bathing in real chocolate. Rich, luxurious and decadent best describe our unique chocolate soap.
Cocoa butter has a velvety texture and moisturizing properties ideal for healthy skin. Chocolate is an absolute of cocoa beans from the cacao tree, Theobroma cacao. The genus name Theobroma means "food of the gods." It is  recommended for reducing scarring and stretch marks. Our Chocolate Soap is an excellent addition to a skin care and cleansing routine for people of all ages who want to achieve glowing skin that radiates health and well being.
Our Cocoa Butter Soap is made with 25% Cocoa Butter in a rich mix of natural and organic oils and butters topped with Cocoa Powder and Cinnamon (for their gorgeous scent and gentle exfoliation) is an excellent way to start each day. What better way to add some sweetness to the day than a shower with some of our yummy feeling and smelling Hot Cocoa Soap?
Loved by both young and old alike, Cocoa Butter Soap is excellent for fading spots, scars and stretch marks as a result of its collagen boosting and intense moisturizing properties. It is an excellent choice for family use. Cocoa Butter Soap has a rich lather is reminiscent of warm cocoa with a hint of Cinnamon goodness. Perfect for safely fading the spots, scratches and scars that happen in everyday life, the rich scent is also sure to start your day off with a positive note. It is great for the whole family.
Cocoa Butter Soap is enriched with Fresh Goat Milk which has skin healing, nourishing and brightening powers due to the presence of Lactic Acid. It gently fades spots, scars and blemishes, while it builds up the skin making it perfect for children and adults too! If your kids get spots and scrapes like most kids, this will ensure that the scars don't stay for long, if you are an adult with blemishes like stretch marks, etc. This is the soap for you! The rich chocolate smell is a major plus that makes this a firm family favourite!
As with all of our products at Adunni Organics, Cocoa Butter Soap is entirely handmade with fresh all-natural ingredients and presented in eco-friendly packaging. NO harmful ingredients.
INGREDIENTS: Deionized water, Saponified Elaeis guineensis (Palm) kernel Oil, Vitellaria paradoxa (Shea) Butter, Brassica napus (Rapeseed) Oil, Theobroma cacao (cocoa) butter, goat milk, Glycyrrhiza Glabra (Licroice) Extract, Arctostaphylos uva-ursi (bearberry) powder, Fragrance oil.
Share
View full details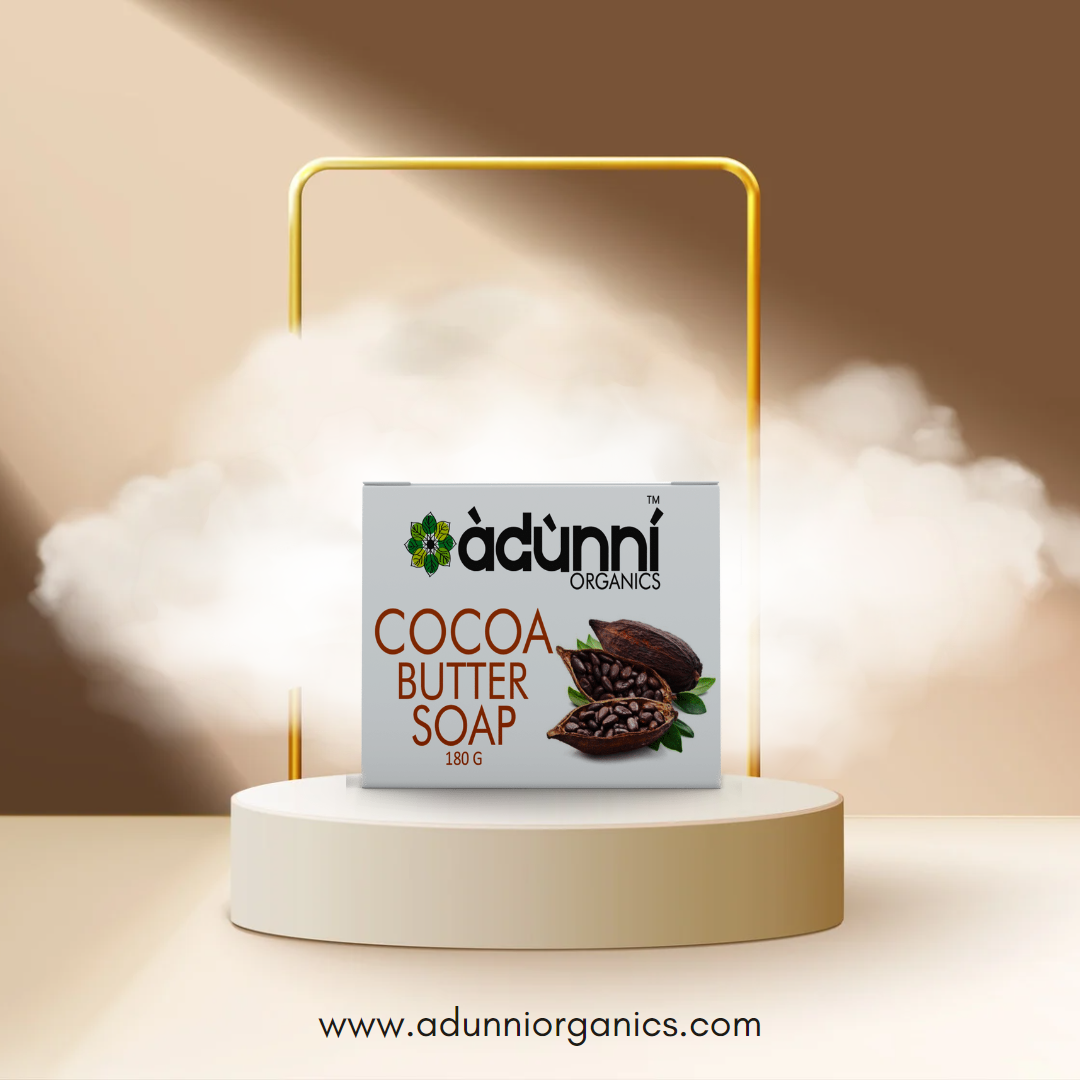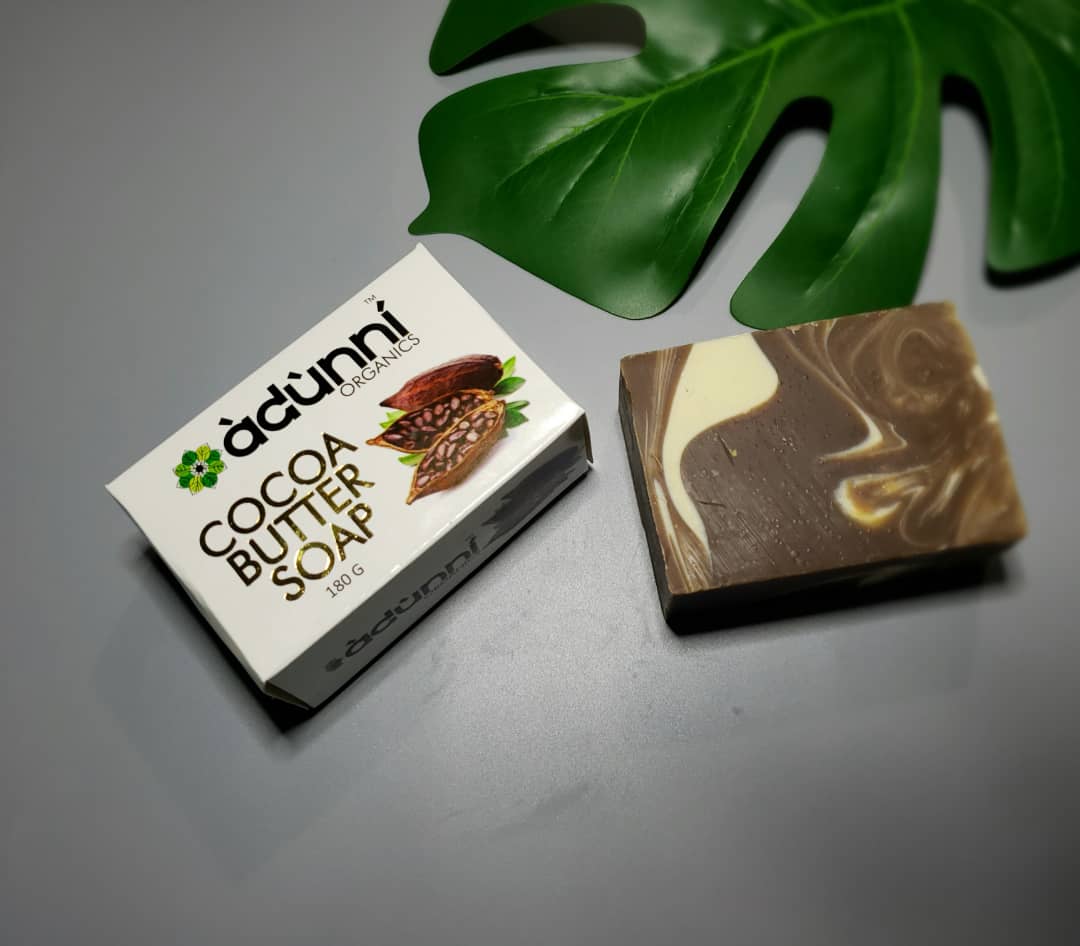 Absolute fav
I can't do without this soap 😭😭 I love it
I really like the soap. I love the smell and that it get soapy very fast so you don't have to use so much of the soap. And I love the feel of the soap on my body
The products are amazing. I love them
A very good soap that I can't do without... Cleared my eczema
Cocoa butter soap is the best for me , so smooth on my skin