Regular price
Sale price
$10.00 USD
Unit price
per
Sale
Sold out
Will moisturize, soothe and nourish baby skin. Contains Goat Milk, Cocoa Butter and Lavender. From age 0.
Baby Lotion by Adunni Organics is a rebirth of our famous Cocoa Body Butter which has been a hit for years. Made with Cocoa Butter in a rich blend of butters and oils (all completely natural and plant based), it is now enriched with Goat Milk to give an added touch of moisture and hydration to the skin brightening goodness of Cocoa Butter. Lavender Oil is added to create a soothing sensation which calms baby and gives good sleep time!
Our baby lotion is the best thing you can apply to your baby or child's skin to moisturize, soothe and protect it. It naturally nourishes the skin with vitamins A, D, E and K from within the dermal layers. It fades spots and scars gently, and because it is water based, it gives the skin an intense dose of hydration which is very important to keep skin healthy and supple regardless of harsh weather conditions giving the skin a healthy glow that is our signature at Adunni Organics.
Adunni Organics Baby Lotion is made using 100% natural ingredients which are food grade and completely safe for your precious baby. Our focus in formulating and production is your health and well-being which is our number 1 priority.
To top it all up, it remains the closest thing to soaking your skin in real chocolate. Rich, luxurious and decadent best describe our unique chocolatey scent of our Cocoa Body Butter which is great for all skin types, but particularly wonderful for the tender skin of babies and children which always needs a little extra pampering.
Cocoa Butter contains a number of different antioxidants which can kill-off a wide range of different free-radicals. When applied to the skin, Adunni Organics Cocoa Body Butter creates a protective barrier between the skin and the environment and helping it retain needed moisture, and lock in nutrients which it needs to glow. It also contains cocoa mass polyphenol (CMP), which makes it great for relieving the symptoms of common skin conditions like dermatitis and eczema.
Suitable for use on newborns from day 1.
Apply to skin after bathing or as needed.
Best used with Adunni Organics Oatmeal and Goat Milk Baby Soap
INGREDIENTS: Deionized Water, Elaeis guineensis (Palm) kernel Oil, Theobroma cacao (cocoa) Butter, Vitellaria Paradoxa (Shea) Butter, Emulsifying Wax, goat milk, lavender essential oil, Fragrance Oil, Preservative.
Share
View full details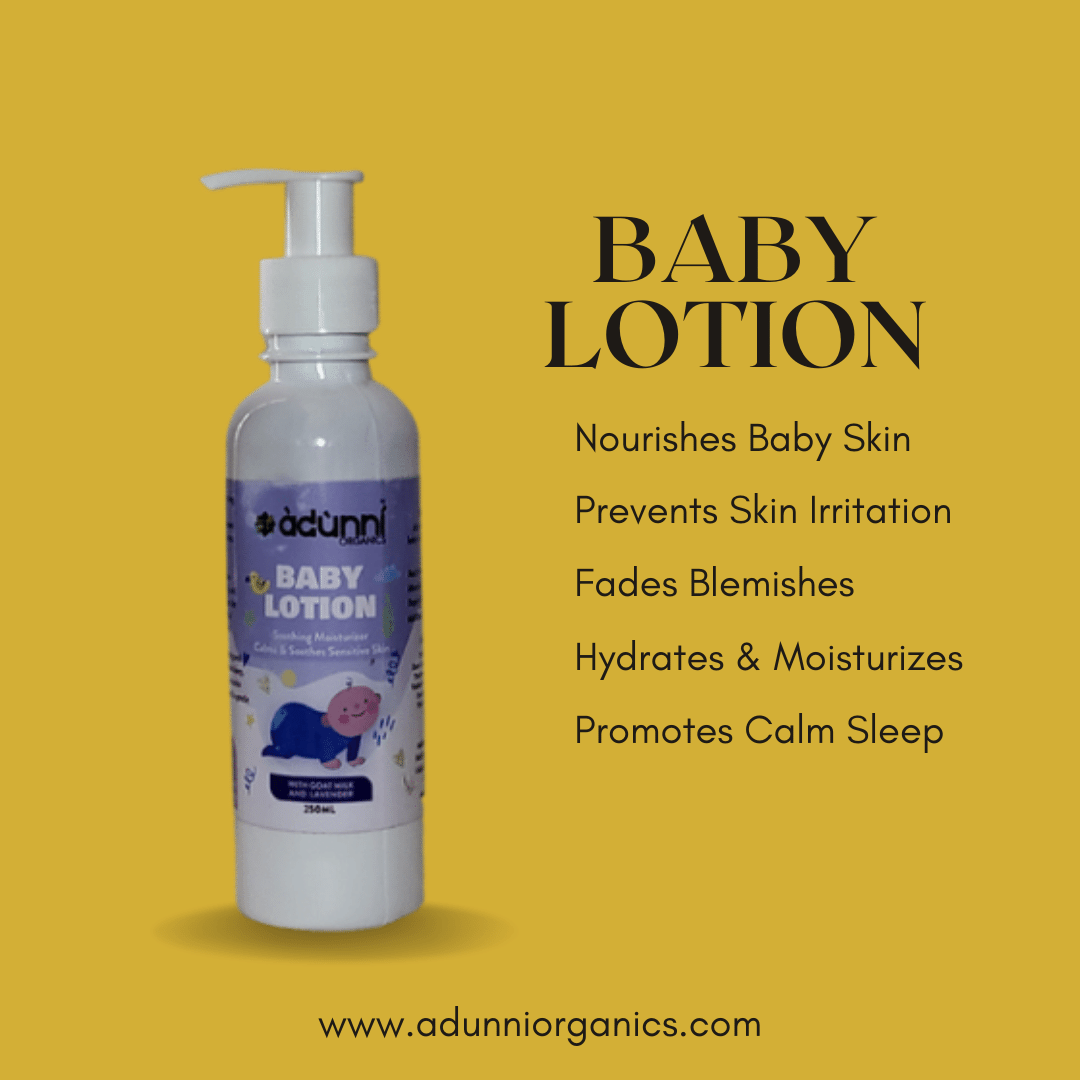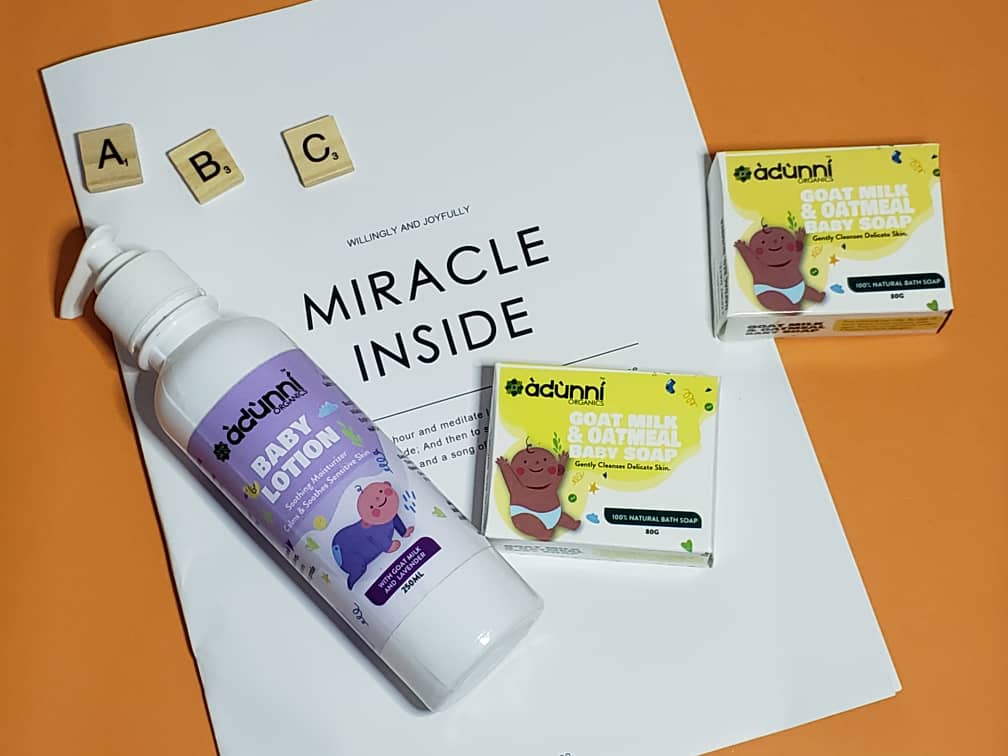 The cream is very good on my baby's skin.
Very easily absorbed into baby's skin and it smells heavenly.
Review for Baby Lotion
★ ★ ★ ★ ★