Regular price
Sale price
$35.00 USD
Unit price
per
Sale
Sold out
For acneic facial skin. Detoxify facial skin, balance pH and oil control. Will clear acne in 6 weeks!
Acne face kit is a bundle of products designed to help oily, acneic facial skin find balance.
It contains 2 bars of Charcoal Face Soap, 1 Toner, 1 Oil Cleanser and 1 Face Custard
Acne Face Kit is for acneic facial skin. Detoxify facial skin, balance pH and oil control. Will clear acne in 6 weeks!
USAGE DIRECTIONS:
Use Charcoal Face Soap to wash your face while bathing, then rinse off..
After bathing, spray the Balancing Toner on your face and neck. Let it dry.
Apply Face Custard. (1 drop is all you need).
At night;
Apply some drops of Lemon Oil Cleanser to face with cotton pad or fingers, pay close attention to areas with makeup.
leave the oil on your face for 5 to 10 minutes, and then rinse off with warm water.
To do a double cleanse, follow with Charcoal Face Soap (this is optional)
Pat face dry and then follow up with Balancing Toner and Face Custard.
Share
View full details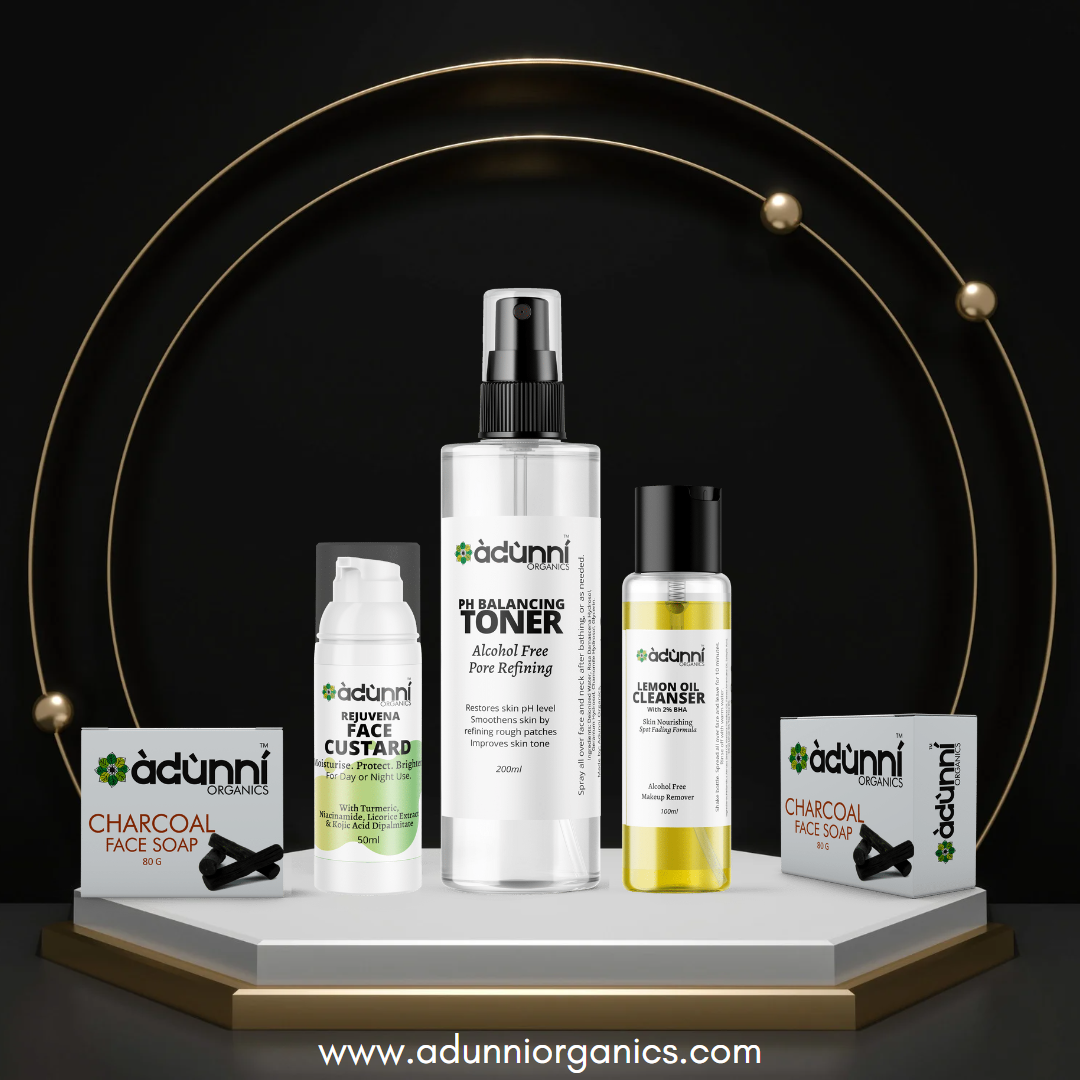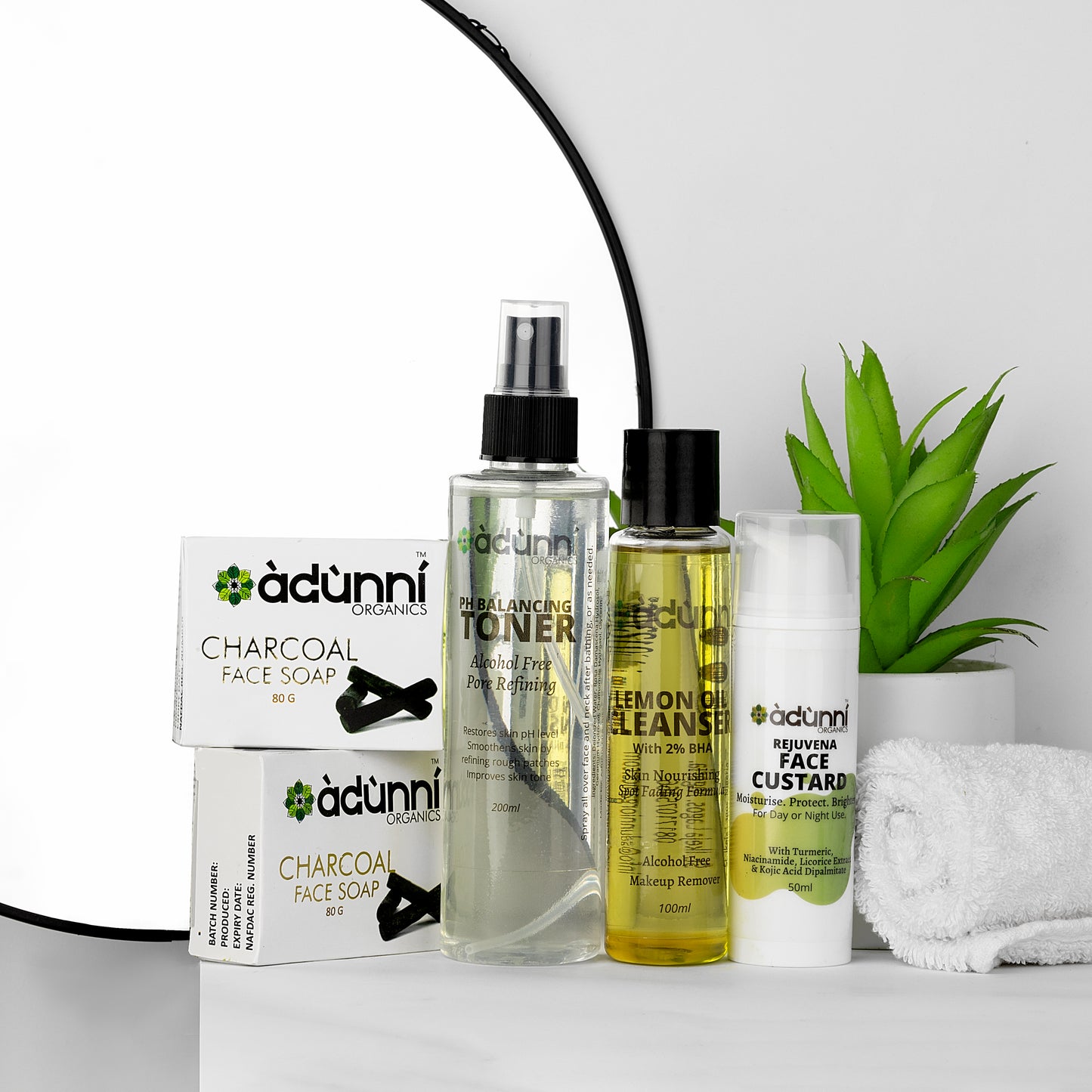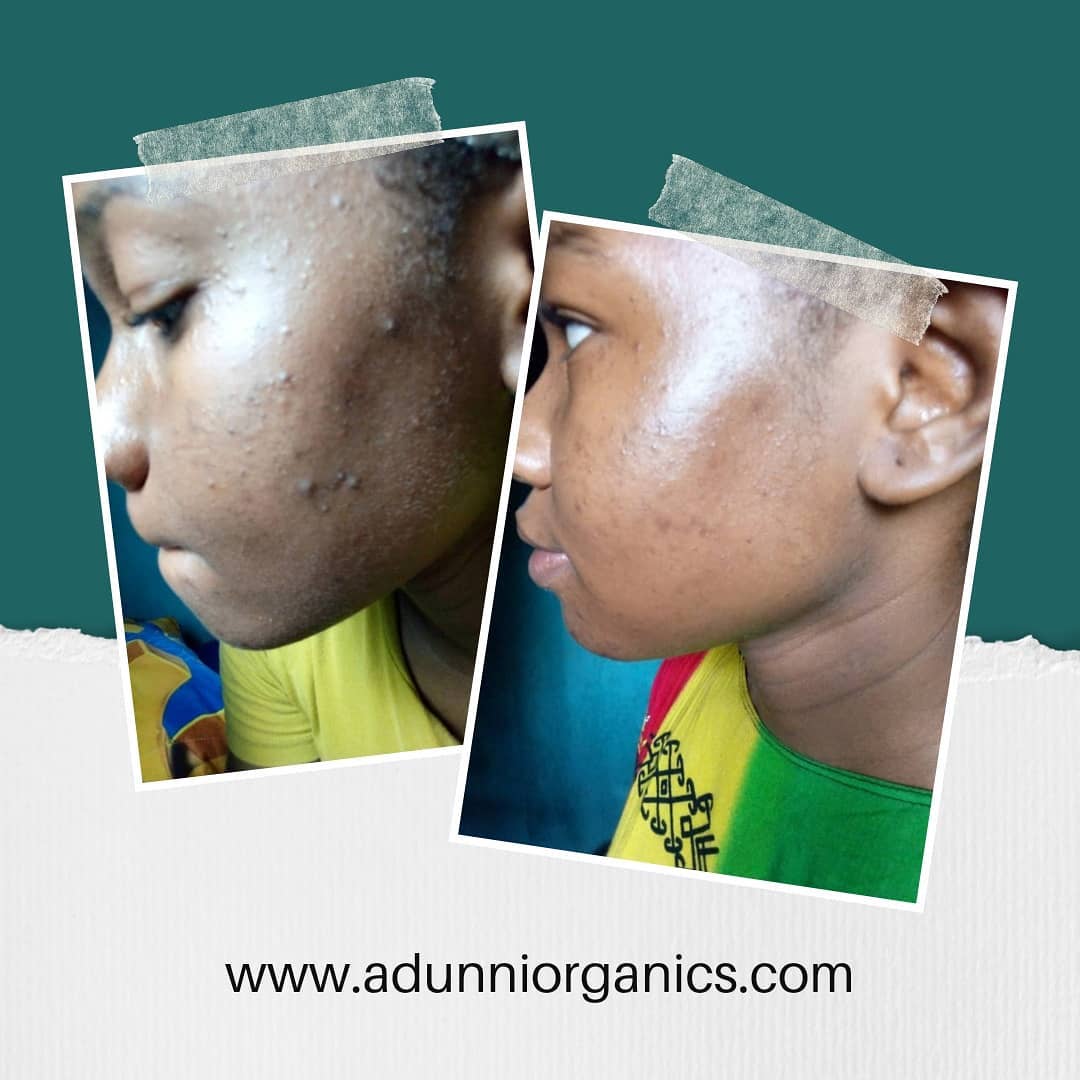 Acne Face Kit Review
If you're looking for a skincare solution that really works, look no further than Adunni Organics' Acne Face Kit. I have oily skin and struggled with acne for years, but this kit made a huge difference in just a few weeks. The products are gentle and non-irritating, and they smell amazing! My favourite is the toner - it left my skin feeling refreshed and hydrated, I also love that it comes with a spray cap. Overall, this kit is an incredible value for the price, and I highly recommend it to anyone struggling with acne and hyperpigmentation. Not only did it clear up my skin, but it also gave me a much-needed confidence boost. I feel so much more comfortable in my own skin, and I can't thank Adunni Organics enough for creating such an effective and affordable product. If you're on the fence about trying it, I say go for it - you won't regret it!
Immediate fading of scars
I have to be honest I was skeptical about the kit but my skin feels immediately brighter and already moving in the right direction. My years of scars already look well faded and healed.
My face is gradually clearing I know with time it's going to be better
Amazing product. My face is smoother and softer